Focus on the fifth edition of the Partners' Meeting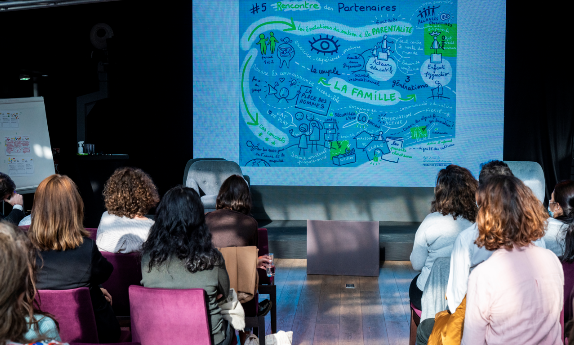 On October 6, 2021, the Pierre Bellon Foundation organized the 5th edition of the Partners' Meeting with the theme: "Parenthood and human development".
Is it really possible to carry out effective human development actions for children and young people without addressing the issue of parenthood?
Actions to support parents (or those who assume the parental function) and strengthen their skills thus appear to be essential levers for better supporting young people and their families. Public policies are increasingly seeking to mobilize this lever.
Thus, for the actors in the field who are directly linked to the beneficiaries, the challenge remains:
How can parents be better and more involved in the realization and success of projects and what role should they be offered in the schemes
What organization should be put in place to give parents their rightful place?
Should they be integrated into governance?
What alliances, what partnerships, what cooperation to give parents a greater place?
And above all, what means, techniques and practices are needed to make this change in approach a success?
Where to find new good practices? What feedback from which structures can be used to implement this?
The speakers of the Meeting as well as all the partners of the Foundation were able to debate and exchange on these subjects throughout the day.
We invite you to read the written report on the Partners' Meeting page.