The Partners Conference
Go back
The Pierre Bellon Foundation holds
this event every year
with its partners in order to:
Help partners network with each other
Share experiences and good practices
Encourage new initiatives
The Foundation is assisted by Franck Pruvost, a human development consultant, in the organization and conduct of these conferences.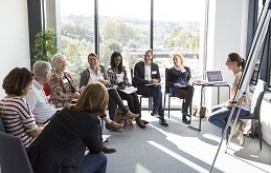 Rencontre des Partenaires 2016
« Contribuer au développement humain à l'ère du numérique »
28 septembre 2016
Not available at the moment.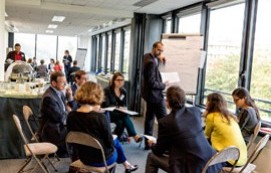 Rencontre des Partenaires 2014
« Evaluating human development »
September 24, 2014
How can human development be evaluated?
Does the evaluation really reflect reality?
How can we make the evaluation of human development a useful, or more useful, tool?
We invited our partners to share their thoughts, experiences, practices, needs and expectations in this regard so that, together, we can solutions for tomorrow.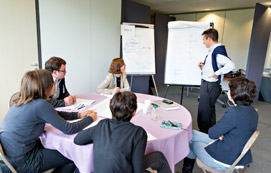 Rencontre des Partenaires 2013
« Our vision of human development »
September 18, 2013
Because they have reflected on this question for a long time,
Because they have developed approaches to teaching the concept of human development,
We invited our partners to share, through their unique and expert perspectives, their vision of human development, to shed light on this subject that remains difficult to define