The Conference
for Human Development Actions
Go back
The Pierre Bellon Foundation held the first edition of this event on October 15, 2015, at Yachts de Paris in order to:
Create a network of organizations taking action for development
Share experiences and good practices
Promote community-based projects and innovations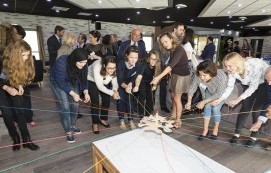 2017 Conference for Human Development Actions
« Cooperations for Human Development »
October 17, 2017
Face the rising of social inequalities, accompanied by a decrease in public funding, all human development actors have to think of new ways of doing in order to be just as effective in this new context.

And the cooperation seems to be one of the best solutions to this challenge.

Can cooperation make us more efficient? What cooperation can be put in place with all the actors working for human development: associations, beneficiaries, public actors, foundations, companies...?

We invited more 150 actors in human development at Yachts de Paris to meet, share and innovate on the subject of cooperation and its impacts on projects of common interest.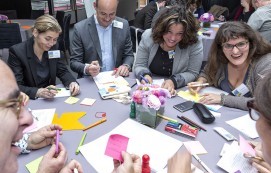 2015 Conference for Human Development Actions
« Developing the Potential of Young People »
October 15, 2015
How can we help young people to fulfil their potential?
How can we make young people the creators of their own futures, how can we dialogue and build with them, while bypassing the youth/adult divide?
We invited almost 150 leaders in human development to a day at Yachts de Paris to meet, share and innovate with young people on the issue of developing their potential.